$

10.00
Three Book Bundle - Trans-Sentient, The Coded Heirs and Red Dwarfs...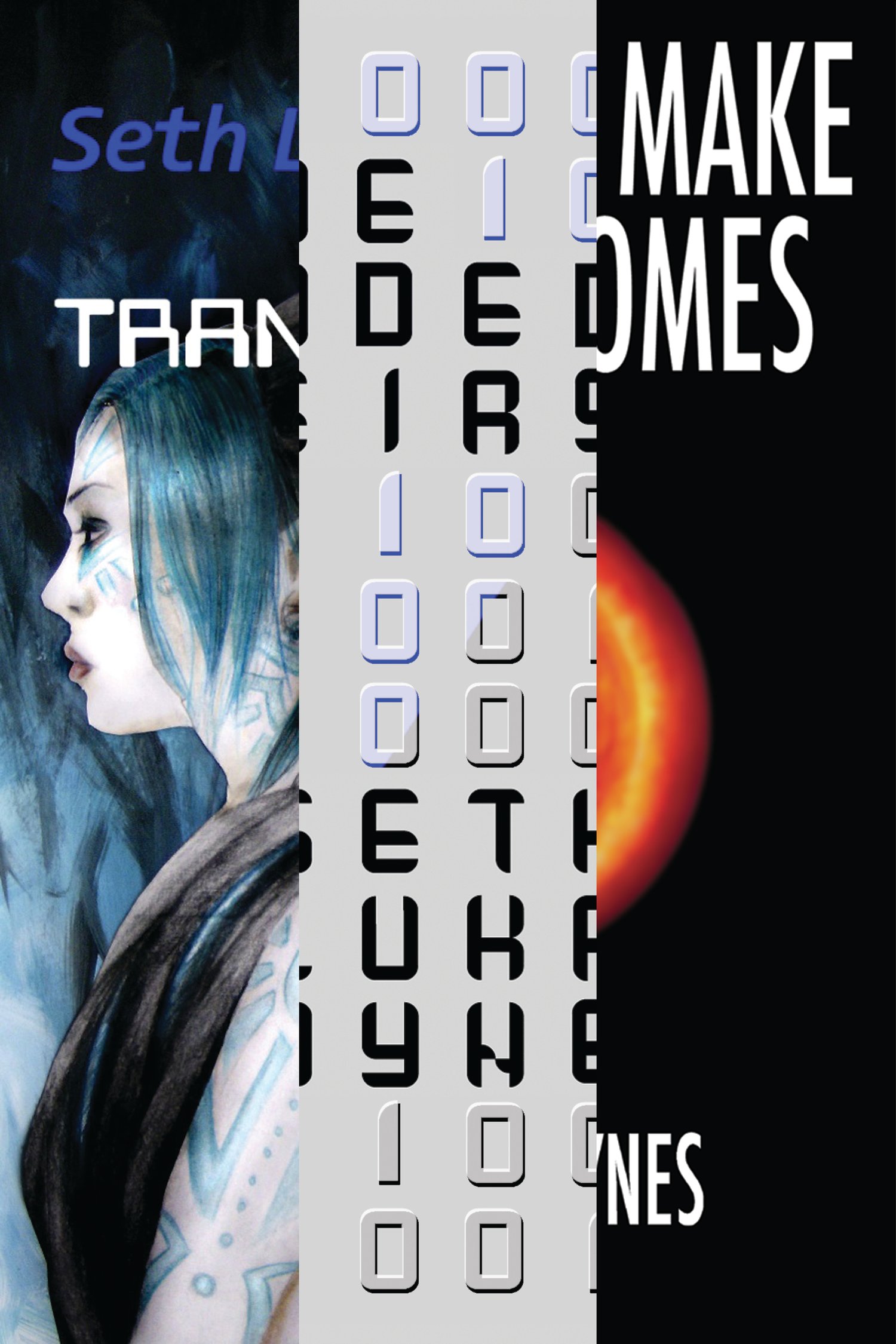 This is an ebook bundle containing all three of my books thus far: Trans-Sentient (published in 2017), The Coded Heirs (published in 2019) and Red Dwarfs Make The Best Homes (published in late 2022).
Trans-Sentient is a collection of cyberpunk short stories that explore and deconstruct Isaac Asimov's famous Three Laws of Robotics.
The Coded Heirs is a novella following a cybernetically-augmented couple in 2099 Melbourne, followed by a collection of essays about science, philosophy, computer science (including the Millennium Bug) and pop culture.
Red Dwarfs Make The Best Homes is a book of science essays and science fiction about space colonisation/settlement and the Kardashev scale. The essays discuss the practicality and ethics of humans settling other worlds and expanding into the cosmos, and the fiction section is an anthology of short stories, poetry and illustrations from over a dozen talented contributors.
I loved writing all three of these books, and I think they represent my growing maturity as a writer, editor and project lead. Red Dwarfs Make The Best Homes has something of a hybrid structure of my first two books: it features a large number of short stories like Trans-Sentient, but it's also an essay collection like The Coded Heirs. I've been interested in transhumanism and cyberpunk media since high-school, but I've been interested in astronomy since I was a little kid, so Red Dwarfs Make The Best Homes feels like a lifelong culmination of my interests.
This is the best deal for my work: pay $10 and you effectively get Trans-Sentient for free.
Red Dwarfs Make The Best Homes and The Coded Heirs are in EPUB format, which is readable in Apple Books and on Kindles and most ebook readers, but Trans-Sentient is in PDF format.
Once you purchase this bundle, you will receive a Big Cartel email with a download link to the zipped/compressed ebook files.
Trans-Sentient, The Coded Heirs and Red Dwarfs Make The Best Homes are the copyright © of Seth Lukas Hynes. The individual contributions within these books are the copyright of their respective authors.